Algonquin Trip - Day 3 & 4
An unseasonably warm day under a partly sunny sky. Peter decided to stay behind to relax and work on his school work, so Greg joined Peter in the CL. Our two boats headed to the North Arm in light winds for a day of sailing, hiking and exploring. The passage to the North Arm is pleasantly picturesque, dotted with small islands and partly submerged tall grass, and easily sailable. It took us slightly longer than an hour to reach the portage point leading to Langford Lake.
Hiking in the Forest
For lunch we stopped at a beautiful camp site at the Northern end of the arm. This stretch faces West and should be perfect for watching sunsets. Most shores are not sandy, however, and like this one the bottom is rocky. I anchored my boat a few feet from the shore to avoid scratching the bottom.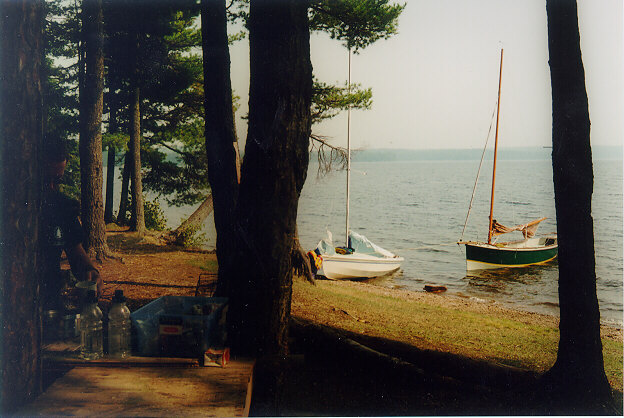 Lunch Stop - 2 Boats at the Beach
Day 4 - time to pack up. Last night it rained off and on, and this morning the sun was nowhere in sight. Wind picked up again at about 10 knots, still from the South. After a two-hour sail against the wind, we where back at the dock. Four days went by too quickly!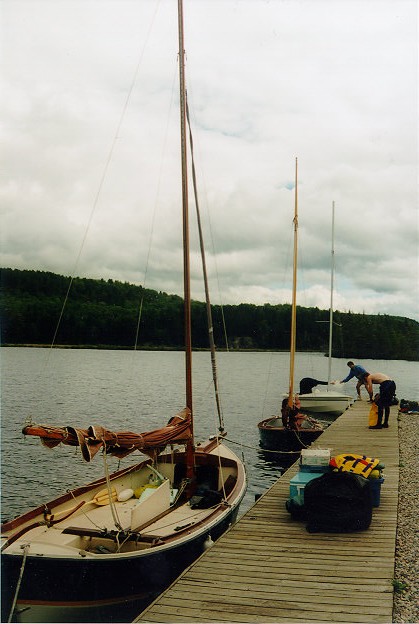 Unloading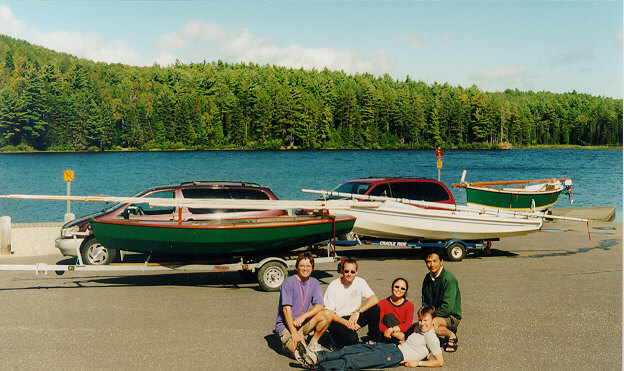 One Last Group Picture - the sun's out!